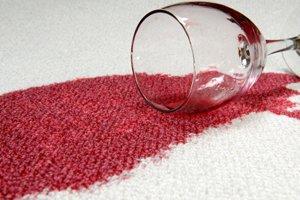 A carpet can be a lovely way to add texture and class to a home. Many people these days are opting to have them in their living rooms and bedrooms. The only problem with carpets is that they can get easily stained. If you are considering getting carpets installed in your home, it can be a very good idea to know what kind of stains are the worst ones and what you can do about them. A carpet cleaning company like Curtice ChemDry has the worst stains and what to do about them once they occur.
Red Wine: This is probably the most well known kind of stain when it comes to carpets. Red wine spreads easily and can cause nasty stains, so it is important to know what to do as soon as the stain occurs. Take a sponge or absorbent cloth and dab it gently on the stain. Do not rub, since this can cause the stain to spread and go in deeper into the carpet fibers. The sooner you tend to the stain, the easier it will be to remove, so act quickly.
Coffee: Coffee is another common stain in carpets. Its acidity make it difficult to remove, and its dark color makes it very visible. Dab at it as you would for a wine stain. You can also create a paste out of baking soda and water, but only use this once you have dabbed at the stain with a sponge.
Wax and Lipstick: It can happen that candle wax drips onto the carpet or a lipstick falls and stains the fibers. If this has happened to you, most rug cleaning companies recommend that you blot at the stain and then apply shaving cream on it. Rub the shaving cream in with a toothbrush until the stain comes out.
Gum: If a piece of gum has fallen on the carpet, do not attempt to yank it out. You will end up damaging the carpet fibers. Instead, rub an ice cube on the gum. It will harden. When that happens, scrape the gum off with a knife and rub the carpet with white vinegar to ensure that nothing remains. After that, be sure to have the carpet cleaned to remove the smell of vinegar.
Tomato Sauce: This is a very common stain that can be very frustrating to tackle. The important thing is not to smudge the stain and allow it to spread. Once you have removed the excess sauce, dilute the stain with water and soak it up with a sponge. It requires patience, but it can be done.
With the right knowledge of how to tackle certain stains, you do not have to be afraid of having a beautiful carpet in your home. Take the time to learn about the different ways of removing carpet stains so that you do not have to be afraid of adding carpets to your home. It can also be a great idea to have a dependable carpet cleaning company on call to help.