In today's booming economy and advanced technology, more and more people are being given the opportunity to work from home. This may be because they have left big business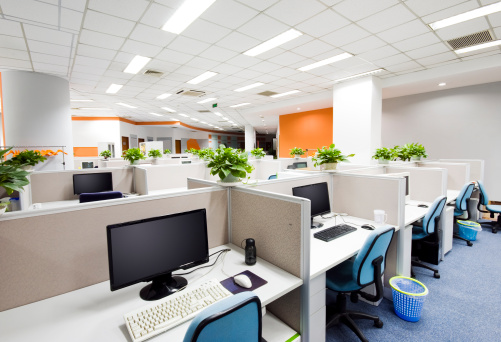 and decided to start out new on their own business, or it may be because they work for a company that gives them the option and ability to telecommute into work. This also allows larger businesses the freedom to seek out and hire the very best skilled employees that are available in the market without having to worry about where they are located. Instead of paying to relocate an employee to where the company office is, or having to pass on qualified candidates that are not willing to move their homes, they can hire at will and simply offer the employee the option to work from home.  Many of these work-from-home employees or small business owners will choose to increase their productivity by working out of a virtual office space.
A virtual office is a great solution for people that need their office to be wherever they are at the time. This means you have access to it whether you are working from home, in your car or hotel or airport anywhere else you can think of.  A virtual office offers many solutions that are present for people that are starting their own business.  One of the biggest challenges of a new business is making sure that they are projecting a professional and reliable appearance. Many small businesses never get their feet off of the ground because they cannot get potential customers to take them seriously. One way that a virtual office can help is through mailing services. Instead of investing in a P.O. Box that often makes clients raise their eyebrows, a virtual office can give you a professional business address. They will receive your mail and packages in a secure setting and you have a physical address to list for your business that is not your home or a P.O. Box.  This also gives you a physical address to list on your business cards and on your website.
Another important service feature of virtual offices is the phone services available. Office Evolution in Hollady has two types of phone services that you can select from. The most popular option is live answering service. Having a real person answer the phone is priceless when it comes to making a good impression on a client.  These live receptionists can answer the call and greet clients and screen out any unwanted callers. They can then transfer the call directly to you wherever you may be, but of course not without announcing the caller to you first.  Some offices also offer an automated virtual receptionist, which can function in a similar fashion. In those situations, an automated system will answer the call and then route it to you or to your voicemail depending on the time of day. Both options prevent you from having to give out your cell phone number to clients and allows you to have a more professional appearance.