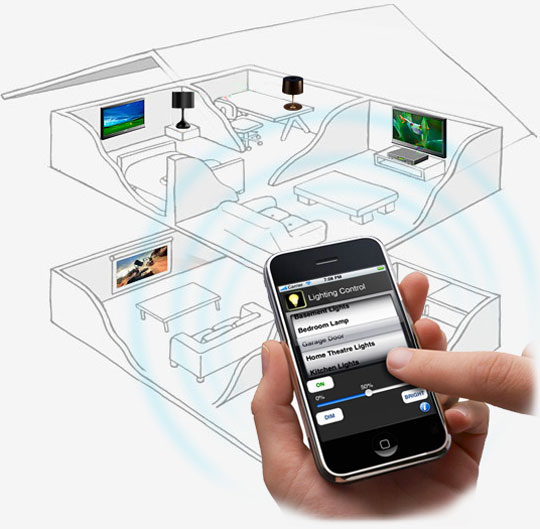 If you are thinking of installing a home automation system it is likely because you are building a new residential or commercial space, or because you are fed up with your current automation system not functioning in the way it is supposed to. Whatever the reason, when you are thinking about a new home automation system there are many important things to consider. Below is a list of some important tips from the experts when it comes to choosing a home automation system that meets your needs.
1. You want an integrated system
Make sure that any of the equipment you are purchasing has the capability to be connected together and operated with one, easy to control system. Having multiple systems in your space can complicate things, but if they can all communicate that will make your life much easier.
2. An all-in-one control system will make your life easier
Find a remote control that works well for you and can be customized to meet your needs. All-in-one remote controls are available for any system, which saves you the trouble of trying to locate a different remote for every single operation.
3. Go Green
A home automation system can help to make your home or commercial space more energy efficient. Insist that your system has built in automatic energy-efficient adjustments, which not only saves you time, but it also saves you money. Not to mention that the more energy efficient your system is, the better that will be for the environment
4. Set your expectations high
Installing a home automation system is a big investment, so be sure not to sell yourself short. When making such a big investment it is important that the end result is everything that you wanted and more. Remember that you are in control when it comes to your home automation design, and the contractors are there to satisfy your needs and wishes.
5. Think about the big picture
You could spend hours and hours researching every last piece of equipment that you are considering for your home automation system. This will drive you crazy, and will likely be a waste of your time. Look at the big picture and focus on overall performance and value when it comes to your equipment. If you are really concerned, consult with your home automation contractor.
6. Bring in a professional
As technology continues to advance each and every day, the world of home automation continues to evolve. Working with an electronic systems contractor will pay off in the end, because they will be able to help you with any questions or bumps in the road that come up in the future. Having a professional who knows your system in and out will make it easier to make changes in the future as you see fit.
If you are considering installing a home automation system for your home or commercial space, be sure to find an electronic systems contractor who you trust and who you feel understands your vision for your space. With such a big investment, you want to be sure to get your money's worth.