We are all familiar with the newest turns in terms of fashion and trendy topics. These days it seems every industry has its own angle to push with the "go natural" crowd, whether it is a tech company or an interior design company. Regardless of what you think of going natural or becoming more environmentally conscious, one thing could not be more certain; the new earthy trends are certainly becoming more popular among the interior design crowd. The experts at South Kendall Interiors have identified earth tones as a key part of the decorative structure this season, which is lucky for a number of reasons. Earth tones are easy to decorate with in addition to looking fabulous with just about any window treatment. While these earthy hues or oranges and beiges and taupes can easily be incorporated into the color scheme of a window treatment utilizing things like valances, shades, and sheers, earth tones also work well for shutters and blinds. In fact, big name window treatments like Hunter Douglas Blinds and Hunter Douglas Shutters are making use of the earthy tone trend as well by making blinds and shutters in bamboo and other natural looking rich woods. This gives a room a new kind of look. It is sophistication meets rustic; it is rough and smooth all at once and has become insanely popular this season.
So, how can you best incorporate these earthy tones into your decorating palate? After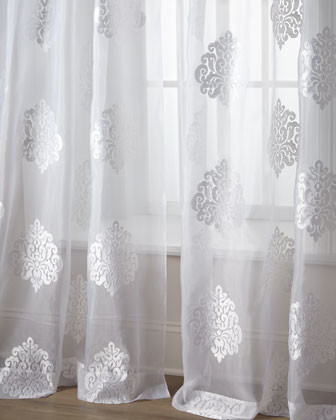 all, it seems like with earthy tones we're turning all decorative items into pumpkin spice all year long! While this might seem to be true, the luckily reality is that earth tones are an ideal decorating theme because of their versatility. It is easy to work your whole home into this color palate as well while still giving each room its own feel and look. That is the beauty of greens, muted golds, and rusty tones. They are unique enough to have character on their own and yet can work well in a home that makes use of these tones frequently without feeling over played. And is it not a beautifully rich idea to decorate the interior of your home in a way that echoes the very tones that Mother Nature has given use; she is, after all, the ultimate color palate wizard!
If you are someone who likes this idea but is hesitant to go whole hog right away, there are ways that you can easily incorporate parts of this earth tone goal without completely overhauling your current system. If you want to brighten the palate, mix in some whites or blacks to add contrast and drama. You can then work with patterns and textured drapery to give you the earth tone feel. You can also accessorize in earth tones with wood and stone in countertops and mantles. It is easy to make earth tones as a design goal work for you in your home, no matter what your decorating tastes are. The beauty of working with these colors is that the likelihood of them going out of style soon is small; it seems we will be decorating in earthy rich tones for quite some time. Try the style on for size with accessories first, then find your stride and select sheers and shades that sparkle with rusty colors.